What is coaching? What is the difference between coaching, therapy, mentoring, consulting and training?  How can you benefit from coaching? – Personally, prior to being coached and studying life coaching I, myself, got confused with all various buzzwords in the field of personal development.  Coaching, facilitation, mentoring, training, consulting… And the list goes on… So, what is this, thought-provoking partnership, called coaching, all about?
Today I want to shed more light on coaching as a service. The coaching industry's market size is a multi-billion business that is growing  annually. However, it is not yet well known as a profession nor service.
Let's start with two official definitions of coaching by professional bodies:
The International Coaching Federation  (ICF) defines coaching as: "partnering with clients in a thought-provoking and creative process that inspires them to maximize their personal and professional potential". 
Coaches and Mentors of South Africa (COMENSA) defines coaching as: "a professional, collaborative and outcomes-driven method of learning that seeks to develop an individual and raise self-awareness so that he or she might achieve specific goals and perform at a more effective level".
Further more, a client of mine defined, when asked, coaching as follows:
"Coaching is giving someone guidance in a life changing event and reaching the goals you set out. These events can be changing careers, transitioning from formal employment to entrepreneurship, burning out or even nutritional coaching.
Coaching is not someone telling you what you need to do, but support so that you can figure out what you want and how to get it."
Personally, I find the comparison of coaching to therapy, mentoring and consulting very informative. 
Patrick Williams compares these professions in the Choice Magazine Vol.5 Number 3 – September 2007. You can read his article here. 
Williams looks at the differences between the life coaching, therapy, mentoring and consulting professions from four perspectives, namely:
dealing with past versus future; 
fixing something versus creating solutions; 
having professional versus collegial relationship; and 
limited versus more open referrals and marketing.
First, therapy.  Therapy deals mostly with the client's past and traumatic experiences. Therapists focus on better coping and healing. The relationship is a professional one between a health professional and a patient. Mental health and going to therapy tends to be kept private and hence it may not be easy to get client testimonials and referrals.
Second, mentoring.  Mentoring is about training and guiding another person to do what the mentor does well. This is done by the mentee observing the mentor.  Then the mentor responding to questions and providing advice. It is a collegial relationship.  The mentor is usually an older or more experienced person.  Whilst the mentee is a younger or less experienced person. People tend to be open about their mentorships.
Third consultants and trainers.  Consultants and trainers provide information and offer solutions through expertise.  In addition, they provide strategy, structures, and methodologies.  The consultant or trainer is considered an expert in the relationship making it a professional relationship. Referrals are common in consulting.
Finally, coaching.  Coaching deals mostly with the client's present.  Coach seeks to guide the coachee into a more desirable future.  The coach stands on the side of the coachee and helps to identify challenges.  Once the challenges are found the coach helps the client to turn them into opportunities.  
The role of the coach is to inspire, support and challenge the coachee in their personal growth and achieving their goals. This relationship is about a co-creative partnership between the coach and coachee. Depending on the coaching topic, clients may give testimonials and referrals. In certain circles it is fashionable to have a coach!
Parallel and Blended Approaches
In my experience, these different services are often used parallel, whereby the client may use the different services but seek them from different providers. However, e.g. training, mentoring and coaching may also be blended together.
Your personal growth journey may include training and mentoring together with "pure" coaching sessions.  It is often in the actual  coaching sessions that clients experience the major shifts in their  thinking.  It is about  empowering you to find your own solutions to achieve your own best. 
The role of the coach is to facilitate this process.  Coaches do this by asking great questions and providing a structured pathway with different tools and techniques. 
Therapy is a regulated field of practice, a health profession. Although some therapists also provide coaching services.
Coaching requires that client function well in daily life.  When entering a coaching program you need to be ready for self-work.  You need to be motivated to improve both your current and future lifestyle.
You probably still have many questions in your mind. Some of them you would not even voice out… 
Are you perhaps thinking the following?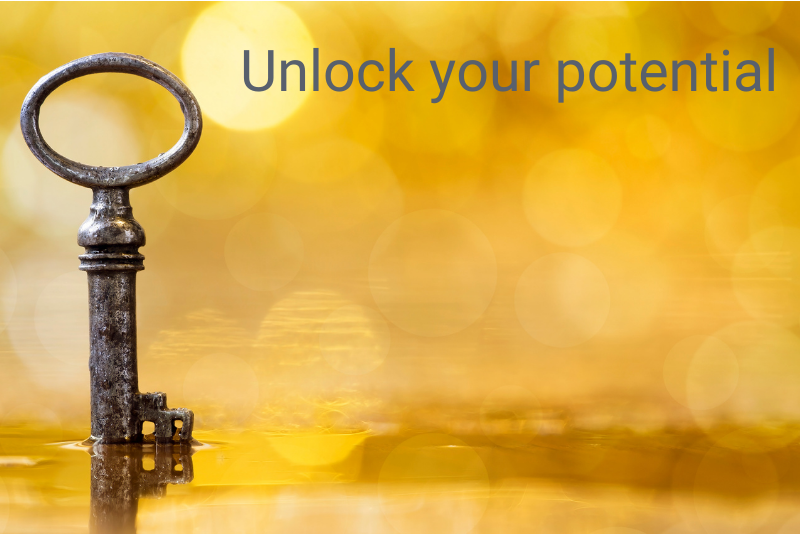 What are we even going to talk about?
When you enter into a coaching partnership you contract with your coach.   Together, you define a focus area or a few focus areas with some goals. Your coach has different tools and techniques to help you to achieve your goals.  And the coach provides a structure to the program. So, you do not need to worry about what you are going to talk about.
As the trust in your partnership develops and your self-awareness grows you will bring many of your own topics to the coaching sessions! This is how my clients put it:
"The time with Pauliina was a transformative experience, which, did not only affirm the desire to follow my passion, but also renewed my sense of self-worth and self-confidence. I feel refreshed, determined and ready to pursue my dream. She is the person I had to partner with at this point in my life and I'm grateful for her selfless, knowledgeable approach and the bond of trust which developed between us.
Pauliina is knowledgeable and approachable yet professional in her conduct. Through her valuable insights, she guides the individual to express themselves without any reservations or fear. "
"You can bring any topic to a coaching session. Whatever does not feel right or in balance in your life.
You might talk about "bad" life events to gain understanding how they shaped the way you think and react. We are often caught in the same cycle behaviour or reaction, but the moment you understand them and know you have a choice you can change the behaviour."
What will I learn about myself and my abilities?
You will learn a lot. What you actually learn depends on the particular coaching program, your needs and wants and what you want to focus on.
Most life coaching programs start with discovering more about your principles or values.  Next, they explore your personal strengths and weaknesses.  Then, they identify your personality, your communication style and how it affects your relationships…
"Coaching will only change what you are willing to change and willing to put the effort into. It is all up to you.
I have learned how to appreciate my physical body and how to take care of it. I have learned to be kinder to myself. I have learned how to analyse people's personal profiles so that I can communicate better and how to get more out of people."
Is coaching a justifiable investment at this time? 
Life coaching can add value to your life at any time.  It is especially beneficial during change and life transitions. A coach supports your personal growth while the coaching process empowers you to achieve your full potential.
Unlike going to therapy, you don't have to wait to have problems! Life coaching can inspire, support and challenge you in all areas of your life including: 
your leadership role,
health goals,
career aspirations,
forthcoming life challenges or
on-going transition. 
"I can say that the investment in itself is worth it if you stick to the program. You stand to unlock so much potential and opportunities that is difficult to put a price on.
The self worth that I have gained is also priceless. Money can't make you feel like this, ask me; I have tried."
So, what is the value of coaching?
I explain quite a bit about the various results and benefits of coaching both for individuals and organisations on my website.
Instead of repeating that information, I would like to share some fresh feedback from my clients.   These are clients that completed three to six-month coaching partnerships with me.  These partnerships took place earlier during this pandemic:
From living in limbo to managing situations…
"At first I wasn't sure coaching was for me. I didn't have a concrete problem that someone could help me with, like burnout or starting a business. I thought there was kind of nothing I could do, because the pandemic was keeping me in limbo and there weren't any concrete steps forward that I could see.
But then being coached by Pauliina I realized using coping tools, improving my mindset and clarifying and focusing on my goals and direction is a great thing to do at any stage of life.
If I hadn't started with a life coach, I would have continued letting things happen without considering how to manage each situation, in accordance with my goals and values."
Having a positive project during uncertainty…
"This was the perfect time to start a positive project, to take care of yourself and have someone to support you.
To have your own positive change going on makes this uncertain and sometimes even scary time feel meaningful and fills you with confidence and positive energy.
It is surprising the difference it makes when you have someone backing you up, supporting you."
Career transition…
"I was transitioning from a corporate job to entrepreneurship and needed to define my purpose and the direction I wanted to take my business and my life. 
Pauliina helped me get clarity on my values, my vision and my goals.  She was supportive whilst also challenging me and holding me accountable.  She brought a calmness to the process that alleviated my anxiety and kept us moving forward. 
I am more confident now about becoming an entrepreneur thanks to Pauliina's guidance and support."
So, coaching is all about…
… a partnership between the coach and the client "in a thought-provoking and creative process that inspires them to maximize their personal and professional potential" as per the ICF definition.
And further more as COMENSA puts it "a professional, collaborative and outcomes-driven method of learning that seeks to develop an individual and raise self-awareness so that he or she might achieve specific goals and perform at a more effective level". 
Should you be interested in a coaching relationship, start by finding the right coach for you to partner with and be prepared to put in the effort for your personal growth.
The common practice in the coaching field is to book a free 20-30 minute discovery call with the potential coach.  The purpose of this call is to see whether you and the coach would be the right match.
How about investing in yourself?
Pauliina Mapatha has twenty years of experience in both the government and non-profit sectors and is a certified life coach. She established her own consultancy company in 2006 and has found her passion for supporting individuals and organisations with change, transformation and wellness.