I have been contemplating leadership a lot during this year. – Well, that is obvious while I have been privileged to celebrate birth of new leaders as well as to engage with the experienced ones in our coaching partnerships. The main message of today's blog is that you can grow to lead authentically with confidence without changing who you are. My aim is to further encourage you to work toward discovering or polishing your unique awesome leadership style by sharing four common misperceptions about leadership as well as what you should focus on instead.
Leadership requires higher position…
First common mistake is to think that leadership is about occupying a higher position. Surely it would be wonderful if all the higher positions were always occupied by great leaders. But these two concepts, namely leadership and higher position are not synonymous. Sadly, not all executives are leaders. And, furthermore you can lead at any level in various contexts of work and life.
I like the way Brené Brown defines a leader in her "Dare to Lead" book as "anyone who takes responsibility for finding the potential in people and processes, and who has the courage to develop that potential."
And further more Joanne Ciulla's insight: "Leadership is not a person or a position. It is a complex moral relationship between people based on trust, obligation, commitment, emotion, and a shared vision of the good."
So, leadership is about communicating a compelling vision, building relationships with people, and empowering them to be and do their best towards a common goal. And should you be in a professional environment you can trust that your leadership gets recognised. 
Second mistake or misperception is that you need to be like someone else. This is what I see especially in the context of promotion to a more senior role. It is common to think how can I fit into the predecessors shoes, how can I be like them. But hey, you should not try to be alike or imitate them but find your own leadership style.
Once again Brené Brown has the wise words: "Who we are is how we lead."
So, the question really is: How well do you know yourself? And what is your leadership style?
Management is leadership…
Third common mistake is mixing up leadership and management. This can be tricky while both often form part of our responsibilities. However, when we want to lead we want to focus on people not the spreadsheets and dashboards.  Focusing on empowering people will reflect positively also on the outcomes or results measured in the spreadsheets and dashboards!
Sheryl Sandberg, Facebook COO has said: "Leadership is about making others better as a result of your presence, and making sure that impact lasts in your absence."
And the fourth misperception related to leadership (and many other things in work and life) is thinking that "I'm not good enough". I see this all the time and especially when one is to transition to a new role or going through a stressful period. This can be minimised if not reversed to believing in yourself and your capabilities, being confident and courageous.
"I learned to always take on things I'd never done before. Growth and comfort do not coexist." – Ginni Rometty (Executive Chairman, IBM)
That's what I love about being a Coach and a Facilitator. Empowering woman leaders and professionals to reach their full potential.  
"Planting the seeds and nurturing the seedlings and then seeing them grow."
Take time to figure out who you are and then embrace your unique awesome leadership style! Coaching is a great way to do this.
You may find and explore  more inspirational leadership quotes from women.  But remember, you do not need to be like one of them.
And then, be courageous and start leading today!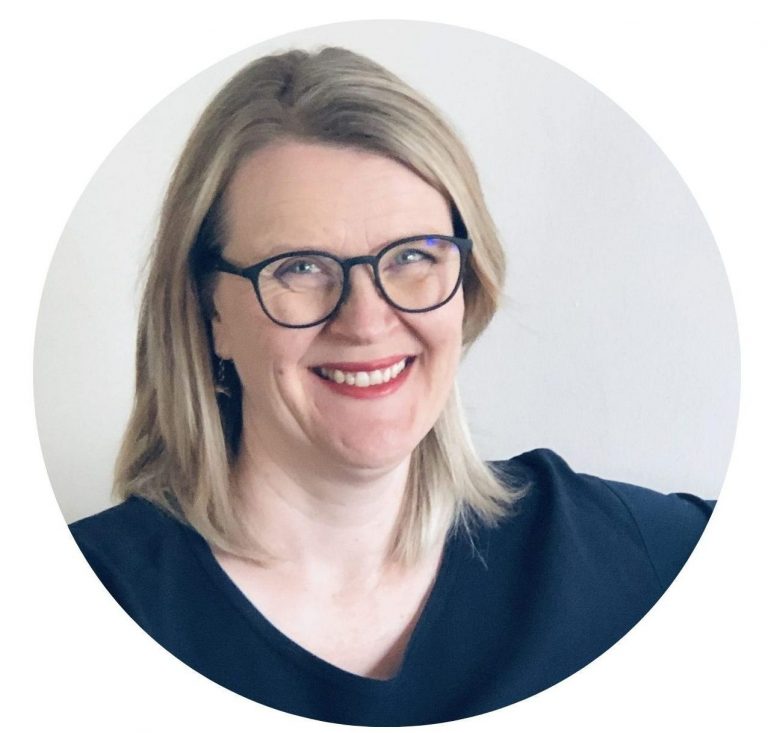 Hello, I'm Pauliina. I believe that majority of leaders and professionals, women in particular, are not yet tapping to their full potential nor caring optimally for their own wellbeing. Add on expat or cross-cultural life and it all becomes even more complex.  This is why I do what I do.
If you are looking for a holistic, globally minded coach that understands career and life challenges, organisational and broader system contexts you have come to the right place. We can collaborate online globally!